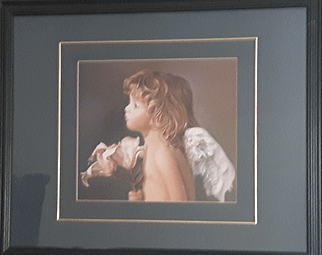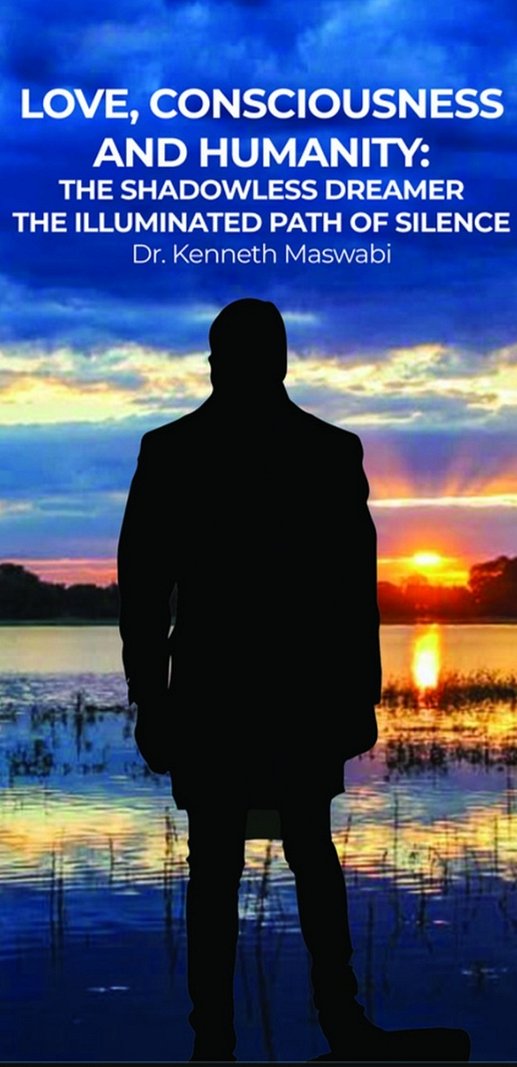 "they Called me crazy"
They called me crazy for not condoning their irrational ideas
By understanding the simplest of life
For understanding that we are here passing through
By understanding that life is nothing more than a bus than something else, where we all walk, where everyone has their stops
For denying the temptations of their man-sucking machines
For inhibiting the sound of their voices just to avoid hearing their intrigues
By choosing to be alone rather than condoning the excessive falsehood of the mass Stories were invented
Counted in large circles surrounded by people with ears filled with wax names were assigned to me -lunatic, they said -demented, dysfunctional
They called me crazy, for the love of my art I was stoned, insulted, slanders
I suffered, all for the love of life I question!
Now what is the madman now?
Honestly, who's the crazy one now?
"I miss the rain"
Astonished are my nostalgic thoughts from when I was a child—thoughts of the days of endless rain.
This rain that for months I no longer see
wonder where she should have gone.
A sage dressed in white told me she's not coming anymore, he said, "she doesn't like us anymore"
wonder if this is true
I ask when it comes, because...
my plants depend on her saddle my cattle depend on her
I miss the rain-much
I miss the sound of water drops on the asphalt
Of the drops running down my face
Of the rainbow she brought with
the sound of your wind
The beautiful weather she left the in skies
Seeing the children playing in the water pots she used to leave
I wonder when she's coming, because I miss her
Roxana
Send any comments about Roxana poems to:
care4kaniz@gmail.com
"Responsibility"
Live on your greatness
Sometimes the twilight of the twilight,
sometimes the leisure of the melancholy,
no mental anguish,
no austerities,
no obstacles,
yet run again and again in your mind.
"Silent Voice "
Stressing when you feeling you're alone.
When you realize what it's like.
Just close your eyes & feel that feeling.
Nothing is your around as reliable.
What it could be, what's happening.
You're alone but nothing.
Abubakari Faraji

abubakarifaraji84@gmail.com
Kenya
BEAUTIFUL LADY

Your eyes shines,
Like the evening stars
Your neck is tall,
Like the giraffes
Your face glitters,
Like gold in the sun
What more should I say
Your beauty can,
Only be compared
With the full moon.
Nobody is worth
Of praises
Like you my Lady
I'M SORRY MY PRINCESS

The pain have caused
To you
After stealing your
Precious part on
Your body
And then turned my back
After your servant
I repent my Princess
The number of days
I have been far away
From you
Have been filled
With
Regret and disappointment
I repent my Princess
Many months have passed
Iknow
It wont be the same
As it was
As many things have
Changed and you had
Moved on
But still
I have hopes that
You will forgive
I repent my Princess
I'm ready to face death sentence
Or even strive with
Hunger
Till my death
If that is the only way
My repentance
Can be
Accepted
I repent my Princess
FAMOUS POLITICIAN

He has all the qualities
To win the
Title
Not only in his home region
But also
In the whole country
He calls self a
Hustler
And that's what truly he is
He is loving and caring
To all
He helps not only
To mosques and churches
But also to the
Common mwananchi
And
Mama mboga
Truly he is ahustler
He gave motorbikes
To our bodaboda
And
Wheelbarrows
To the local communities
He walks
In the streets and roads
Like
The common mwanachi
Truly he is ahustler
With all the qualities
Above
And some have not
Mentioned
I ask is he not fit for the title?
Our
Hustler
The next leader of
The republic
WHY POLITICS?

They say politics is
A bad master
You ask why they say
There is misuse of
Resources and
Distortion of homes
But
They forget that
It's there constitutional right
Moreover it enables
Them
To elect there preffered
Candidate according
To
There own tastes
But not all think at that angle
Infact they dream about
Violence and political wars
Forgetting that
Its there constitutional right
Or is it because
They were not there
When others were
Fighting for independence
That is
There constitutional right
Not fearing to loose there
Loved ones
POVERTY

I have laid many
In the sand
Due to my presence
Not spared any
Not only old
But also young
Everybody fears me
When I strike
I leave no stone unturned
Many pray to the
Almighty
For my demise
Forgetting that
He
Is also my master
Wherever I strike
I leave the owner
Helpless
Hopless
Sleepless
And finally
Restless
That's why they fear me
I have made
People
Famous infront
Of the rich
Forcing them
To be there
Everyday
Oh truly I have become
The enemy of many
Covid(19)

People have died
In large quantities
From different countries
I have been there
Killer
But
To those who refused
To take caution
I'm proud to be a virus
Being able to move
In air from one
Human to another
Found everywhere
Not only in the spatum
But also in the space
I fear those who
Wears masks
Keep social distance
Sanitize
I salute them
They make my life
Miserable
Worthless
And make me
Vanish
SEARCHING FOR GOLD

I walked through the
Saharan desert
Traversing the sand dunes
And
The hot valleys
Day in day night
Searching for the gold ores
In vain
I came to a halt near a borehole
Filled with thirsty and hunger
Totally confused in that afternoon
The sun overhead smiling at me
While its rays shook hands
With my bald head forming agreement
Devastated looked down the hole
To see if I could get anything
Either water to quench my thirst
Or gold to satisfy my lust
But I stood perplexed not
Believing my eyes of what
I saw I had to breath in
And out several times
As I could die out of joy
Shiny yellow bright specks
Found there way out of
The borehole through the
Rock crevices saying hi to mr sun
Took a stape closer and observed
It was really gold but the borehole
Was about fifteen metres deep
I sat down cracking my brains
Thinking it over and over again
I came all along without surbodinates
How was I going to excavate
And transport the gold all alone
I decided to scoop a kilogram
Of the gold ore and cover
The remaining with sand
And returned back to the capital
Looking for subordinates to
Go with and finish the excavation
But on my surprise on reaching
The desert Could not be able to
Trace the borehole and that's why
Am still moving around the desert
Searching for gold.
THE DARK PART OF LIFE

Many have woken up with great tasks ahead
Some are employed,self employed and
Others jobless,infact most of them are
A sleep but they are walking confused
Not knowing what to do and where to do
And these creates what we call the
Bitter part of life.
Many teenagers have died while some
Loose focus due to venturing into an
Affair especially love affair ending up
Leaving poor all there lives fussing
And muttering expletives.Cursing the
Almighty for all those problems ahead
Of them forgetting that these is part of
Bitter part of life.
Many Countries have been trying to
Improve there technologies and there
Democracy.Some have succeeded in
There visions while some are struggling
While others have failed to meet there
Goals ,plans and vision they had although
They have the capabilities but still fail
These is because they have forgotten
That life has got the dark part of it.
I know that I shall meet my shadow, one day, is our fate. I know that, someday, the light ends for us and the deadly gravity will absorb us. But then, without space and time, without life and death, the infinite pieces will be reunited, a deeper union through the tranquility of silence will be born. And again, a magician spark will shine and a ocean of souls will flood the universe and will give birth to stars and grief. And maybe, just maybe, in another heaven, my dreams will be your dreams. You see, everything repeats itself and everything will be reincarnated in different forms. An incredible miracle, carefree, and we live in it. Please, stand still and breath the generosity of the miracle. The miracle is folded into your heart.
Marie-Rose de Beauharnais
To what shall I like thee?
An angel in realms above,
A mermaid in Oceans beneath,
A costly stone in the fiercest
Contention sought for,
Or even a costly diamond in the
Earth's elusive epicentre buried?
Your beauty is a turning point
Reference in your amazing book
Of Chronicles.
Beauty's Vanity and Worthlessness
Though I style my curly braids with ribbons bright,
And colour my sweet moist lips with royal red,
To look as bright and fair as a newly wed.
Though I stand on two towers to get a better height,
With eye lashes that beckon at each gazer.
Though my trendy gowns make me a trailblazer
With great designer labels that distinguish.
Though I have curves which men wished they could relish,
Revealed slightly through my scantily clad frame.
Though I have this charm which could hardened hearts tame,
Making vicious criminals to dream and lust,
Still I am nothing more than organic dust.
A Love Dream At The Beach
On a summer day I saw a pretty dame
bathing in the warm waves of the beach's tub.
She tanned her skin to adorn her slim frame,
massaging its softness with each gentle rub.
From that distance, she exuded sweet fragrance
stemming from the refining of her radiance.
Sensual movements from lips, hips, curves, legs and hands
made me fantasize as I relished each moment.
My love-struck eyes gazed at the rhythmic movement
of this scantily clad model for all lands.
After a sunbath, she tied her pristine towel,
then with a fixed look, she gazed straight at me.
'Hello, the adventurous gentleman,' said she.
'You sure look gay, hale, hearty and swell.'
Shyly my fears of rejection loomed large,
whilst my love dreams turned out to be a mirage.
Poem by Theodora Oniceanu
Dear Old Friend
Ode to Gerald R. Smith
Your time on this earth is no more
He called you home to that beautiful shore
Good Bye dear friend, so hard to let you go
You are so loved by everyone you know
Leaving us alone has caused such great sorrow
You'll live in our hearts today and every tomorrow
We will never forget your kindness, compassion and heart of gold
Your family and friends will not allow your legacy to go untold
Watch over all of us from your place above
Know our hearts are breaking and full of love
We must carry on each day with our love we do send
Till we meet again, Good Bye Dear Old Friend
Heavenward
Leaden sky blanket of soaked thoughts
Adding wars back,
Giving the pale impression of illness,
Enthusiastic thunders,
Changing weather,
Swirl of birds
Darkness reflection of a world beyond
Imagination.
Changing weather,
Prosaic surfing, swivel,
Swirl of conspiracy
Theories
Conspicuously visible,
Relented turf
In a bout of self-pity.
Awake from this tragedy
Of disillusion
Finding the way to a clean resolution.
Enjoyment of theories
Opening,
Look for heaven.
Where is my perfect heaven?!
Theodora Oniceanu
Transylvania
If you would like to have your poem published on this site, just email the poem via the contact link below. Your poem can be signed with your real name, pseudonym (pen name), or it can even be anonymous.
Mother's Day Poem
Mom, today is your special day
Please listen, I have something to say
Please be patient because mistakes I will make
But in the end, it's the right path I will take
I am growing, learning and finding my way
I want to make you proud of me everyday
You are always there to catch me when I fall
You pick me up and make me feel tall
When I am sick and feeling down
You are the one I want to be around
All my pain you cannot take away
But your love is with me every step of the way
There is so much love I feel in my heart
It makes me sad when we have to part
There is something that I want you to know
My love for you will always grow
You are the very best, like no other
I am so happy I get to call you mother!
The Lord Will Say . . .
When your day is slowly unfolding
It's your hand I will always be holding
Think of Me, Think of Me, Think of Me ...
When all you feel is despair
You know that I truly care
Think of Me, Think of Me, Think of Me ...
When all you want to do is cry
I will give you the courage to try
Think of Me, Think of Me, Think of Me ...
When you think you have lost all hope
I will give you the wisdom to cope
Think of Me, Think of Me, Think of Me ...
When life makes you feel weak
I will give you the strength that you seek
Think of Me, Think of Me, Think of Me ...
When you feel you just can't go on
My love will make you strong
Think of Me, Think of Me, Think of Me ...
When life becomes too demanding
I'll show you the path to understanding
Think of Me, Think of Me, Think of Me ...
When your heart is filled with pain
I'll give you the will to go on again
Think of Me, Think of Me, Think of Me ...
When hurt always ends in fears
I will be there to wipe away your tears
Think of Me, Think of Me, Think of Me ...
When your mind is filled with doubt
I will always show you the way out
Think of Me, Think of Me, Think of Me ...
When sadness has taken over your day
I will listen to you when you pray
Think of Me, Think of Me, Think of Me ...
When your cross is too heavy to bear
You know that I will always be there
Think of Me, Think of Me, Think of Me ...
When you think you have lost your way
It is with Me you should always stay
Think of Me, Think of Me, Think of Me ...
My Life
I will not miss any silent of success that can bring some clues
I dare on not to follow other people who are against rules
I own my heart with so much love. There can be some balance of glad
All the time that passes are the real life where I am getting old
All that I miss are not for singing what you want to sing for growth
The life that I wanted is to earn, travel and fly like a moth
Winter is my style for high fashion trend and bikinis are hot
Treasures are always for beginners who are always on the spot.
Marian Elaine C. Borja
Philippines
I've Seen You Before
I know that I knew you with flowers around your head
There will be times where we can get in our way instead
I love the way you speak with me
Explore some issues that are free
Making shipments that are dear to me forever
Relaxing our mind where we can be together
All I want is to complete
I know that I can compete
I am complete when you needed me to come here
I am aware when you hint an atmosphere
I love your dress
It lessens my distress
I knew what you want just say a word now
I will listen to you and make a bow
Maybe we can do
Something for you too.
Marian Elaine C. Borja
Philippines
The story of the Moon
In not so distant past
The Moon was a young girl
Blessed with beauty and exuberance
She was the talk of town
And all suitors were too shy to approach her
The Moon was looking forward to meeting Earth
But Earth was consumed by selfishness
He did not want to share his waters and beautiful sky
He only wanted the Moon to be his lover
He was not prepared to settle down
Marriage was not his kind of thing
He was full of pride, handsome and wealthy
The Moon was hurt and lonely
She started a conversation with the Sun
She just wanted to borrow some sunlight
Thinking that she will impress Earth
But the Sun wanted more
The Sun was hot tempered and short-tempered
He was not prepared for a long distance relationship
And he only wanted a no strings attached relationship
The Moon was kind of lost
She really needed the sunlight
And she relented to the Sun's hot pursuit
She was kind of thrilled by this mysterious wild Man
But deep down, she felt sad
She really wanted Earth to know how much she felt about him
She was adamant that Earth was her soulmate
Meanwhile her relationship with Sun blossomed
And soon the Moon was pregnant with Light
The Moon gave birth to a healthy bouncing baby
They called her Moonlight
In the wee hours of the night
Baby Moonlight went to sleep
It was a beautiful and exciting day
But there was a condition
The Sun did not want competition
He banished baby Moonlight to the night
From then onwards, baby Moonlight will only be seen at certain times of the night
Sometimes in the darkest hours of the night
The Moon was not impressed
That she asked Moonlight to pour her light on Earth
So that she can see him sleeping through the window of his beautiful sky
This is the story of the Moon and the two gentlemen who broke her heart
The Story of the Moon Continued…
In her celestial beauty
She is not wearing any dress or night gown
She is happily wearing a sacred garment of light
It is a thin veil of the most radiant beauty
That penetrates the solid bone of our psyche
Producing a rare form of peace and harmony in our hearts
The moon is naked in her sacred celestial beauty
Totally devoid of any man-made costumes
The moon looks at us with total disbelief
As we feed our souls with pollution and garbage
Poisoning the essence of our being
But the story of the moon is not a story of sadness
It is a story of courage amidst adversities
It is a story of survival and conquering the inner self
The moon has erased all forms of ego from her face
And embraced her inner beauty
She has dedicated her whole life
To bringing light to our darkest hours
Even if it does not bring any tangible benefits to her
She has committed herself to love Earth unconditionally
With no strings attached
She has adopted the kingdom of flora and fauna
Submerging it in her sanctified beauty
She has achieved the state of a goddess
Not because she wants to be worshipped
But because she represents humility, peace and selflessness
She is the beauty in our night sky
The angel of light and the epitome of hope
©Kenneth Maswabi
"WE NEED ANOTHER MANDELA"
From the banks of Mbashe
And the village of Mvezo
With the passion for healing hearts;
You sacrificed to restore:
Equality, Peace, and Human rights.
An ordeal we cannot forget in haste.
Now you are gone
To rest in the world beyond
Now we see the ordeal you fought against
Flashing back to our faces
Our rights have been taken away
And our mouths sealed unto darkness
Our Peace has been traded for gold
And the sound of the gun
A crow to signal daybreak.
Who will stand for our Peace?
Who will stand for our equality?
Who will make justice our daily bread?
And Human Rights, a policy to observe.
We need another Mandela
We need another Mandela
We need Equality, justice, and Human Rights respected
We need our children to get Education,
A tool they would use to change the world
We need Peace
We need another Mandela.
"MY COMFORTER"
Sweet, gentle comforter
Thou meddle with my soul
And train it for thy purposes
To give it joy at last
Where Eternity dwells
It might not be secret to me
But the well that you will dig
Will bring forth clean and pure water
Fit to give life a meaning
And to set a soul to rest
Never let me shout
Noh, scream without a rhyme
The rhythm makes me smile
Even when I bear a burden.
"THE GREAT KING BEYOND"
I know a King "Celestial."
He creates marvelously
More than a brain's intuition
Living in the great beyond, with none to be of voluntary service,
He got into his depths and manufactured another of his kind
With a spectacular mechanism
In a moment, he hid in his creature and gave it life.
I know of this being
My eyes haven't seen him
But my senses do yet know him
I also know he is searching for his creature to know he is within it
And seeks to be found so that he can bring forth his reactivations
And make his handmaid powerful and shiny as the light.
I know of him who lives in the great beyond
His name I know as Yeshua.